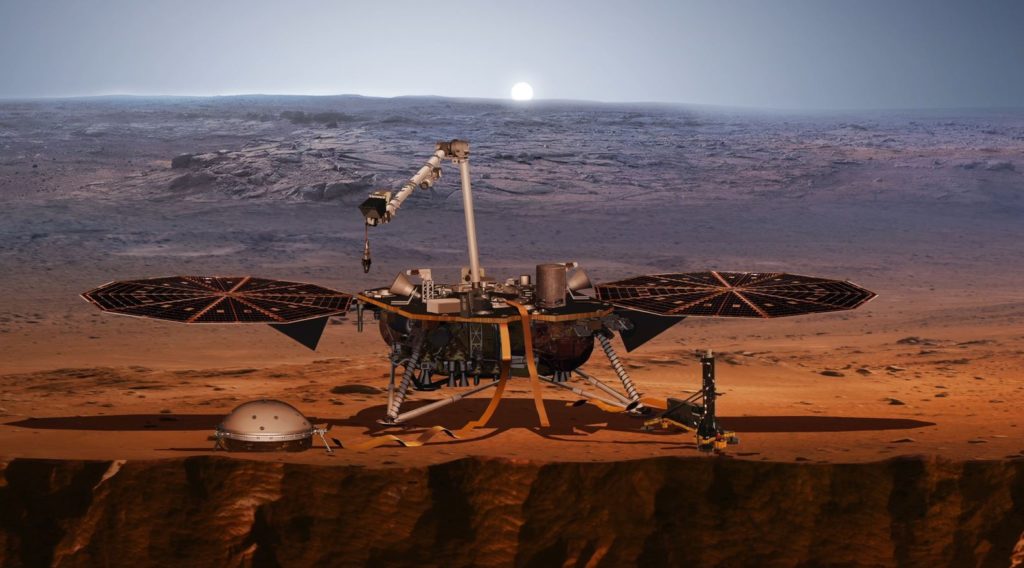 The NASA Insight lander on the Martian surface is furnished with a ultrasensitive seismometer to identify and record vibrations, from marsquakes to delicate breezes to other unidentified vibrations. Tune in underneath. From Space.com:
In the event that we were on Mars with our ears to the ground, our ears wouldn't be delicate enough to recognize marsquakes. Indeed, even the chronicles taken by Insight are too low to be in any way perceptible to people, however by accelerating the sound and gently handling it, you can tune in to marsquakes that Insight caught not long ago…
Starting at now, Insight has heard and recorded more than 100 occasions on Mars. Yet, while researchers are genuinely sure that 21 of these occasions are marsquakes, the remaining could be shudders — or something different. Researchers figure these residual occasions could likewise be brought about by different wellsprings of vibration on the planet.
Being so delicate, the SEIS instrument distinguishes pretty much everything, from the development of the lander's mechanical arm to Martian breeze blasts.
The Insight group has seen that, especially during the evening, the instrument grabs unusual sounds that they allude to as "dinks and donks," as per the announcement. They feel that these odd sounds could be brought about by the instrument chilling off.
Disclaimer: The views, suggestions, and opinions expressed here are the sole responsibility of the experts. No Opinion Bulletin journalist was involved in the writing and production of this article.